Women's Ministry is excited to be hosting another online Bible study! Amanda Henderlong will be serving as facilitator for "Fear and Faith" by Trillia Newbell. Just joining us? Check out WEEK 1, Week 2, Week 3, Week 4.
In Week 2 I shared in a video with you that 7 years ago this month I was in an 8.8 earthquake and tsunami in Dichato, Chile. I was caught in a literal storm of crumbling buildings and crashing waves. At points, the storms felt so strong, I feared I would fall right into a crack or a wave would sweep right over me and take me out to sea. But I didn't and God provided me with a physical and spiritual refuge and peace washed over me that I can only describe as fear of Him. Even though I was safe, I watched the storm move with a kind of "trembling pleasure". John Piper describes how I felt perfectly in how he describes the fear of God.
At first there was the fear that this terrible storm and awesome terrain might claim your life. But then you found a refuge and gained the hope that you would be safe. But not everything in the feeling called fear vanished from your heart. Only the life-threatening part. There remained the trembling, the awe, the wonder, the feeling that you would never want to tangle with such a storm or be the adversary of such power. . . . The fear of God is what is left of the storm when you have a safe place to watch right in the middle of it. . . . Oh, the thrill of being here in the center of the awful power of God, yet protected by God himself! (The Pleasures of God, 186–187)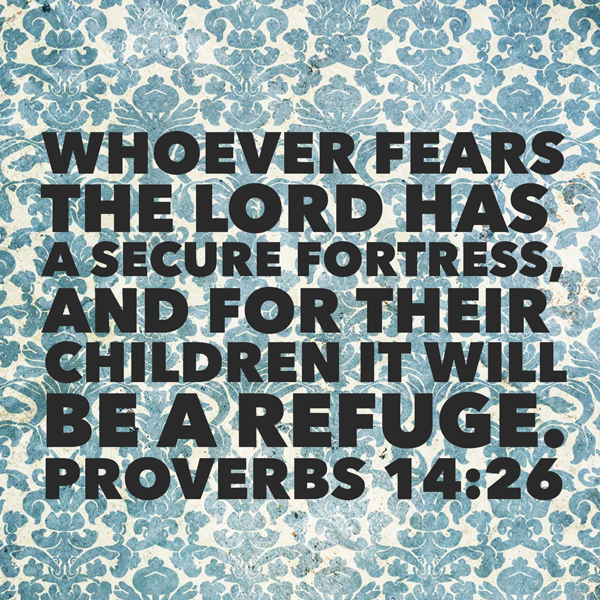 Fear Swapping
Trillia defines the "fear of God" as an awareness and acknowledgement of God's holiness and our response is to revere and worship. She says one way we can fear God is to confess our sins to Him. "Because God is holy and all-knowing, I should fear Him. But because I know He is also loving and good, I can be open and honest about my sin and confessing is an active way of displaying your trust and fear of the Lord" (Fear and Faith, 135).  She explains another way to fear God is not to fear other things at all.  When we knowingly fear and chose to fear over trusting God, we are denying Christ. We are spitting on Him and mocking Him as He carried the cross. In our fears, we are the ones taunting Him on the hill of Calvary and we are daring Him to prove Himself and get down. I was reading Mo Isom's biography this week and she describes it like this:  
If Jesus had died in such a way to save me, who was I to be "too comfortable" to sacrifice [my fears] for Him every day? If I longed to die to myself and be crucified with Christ, I had to be willing to wholeheartedly carry out Luke 9:23, which reads "Whoever wants to be my disciple must deny themselves and take up their cross daily and follow me" (Wreck my life, 115).
I don't want earthly fears — fears that grip, paralyze, and control me. I don't want fears that pull me away from God instead of toward Him. I want a fear that turns and runs to God, finding shelter in Him. I want a fear that trusts Him in the midst of storms, and stands in awe of His amazing grace. I want a fear that lets go of everything in me and trusts Him to be everything I need. I want a right fear, the kind that chases away all other fears. I want the fear of God.
Before you watch the final video Session 5: "Fear of the Lord" HERE, I would love to hear how God has spoken to you in the last several weeks of this study.
What is one "takeaway" you have taken from this study (something you've been reminded of, a goal for the future, something you learned)?               
Have a wonderful week working through the discussion questions in the handouts (Click HERE to download Week 5) and digging deeper into God's word. If your schedule allows read chapters 9 and 11 in the book or try a different activity from the DEEPER WALK section.
I have loved doing this study with each of you and will be praying for you in trading your fears for Fear!