Women's Ministry is excited to be hosting another online Bible study! Amanda Henderlong will be serving as facilitator for "Fear and Faith" by Trillia Newbell. Just joining us? Check out WEEK 1, Week 2, Week 3.
Before the Storm.
The beach is probably my favorite place in the world. I love feeling the warmth of the sun on my skin, the sand in my toes and the sound of the waves crashing. But my favorite thing about the beach is waking up to see the sunrise over the ocean because it reminds me of so many truths:
-He created everything and saw that it was good (Gen 1:31)
-His mercies are new every morning (Lam. 3:23)   
-His glory is displayed across the skies (Psalm 19:1)
-We are to praise Him all day (Psalm 113:3)   
-Heaven is real and we all get to go (John 14:2)
-His unfailing love (Psalm 143:8)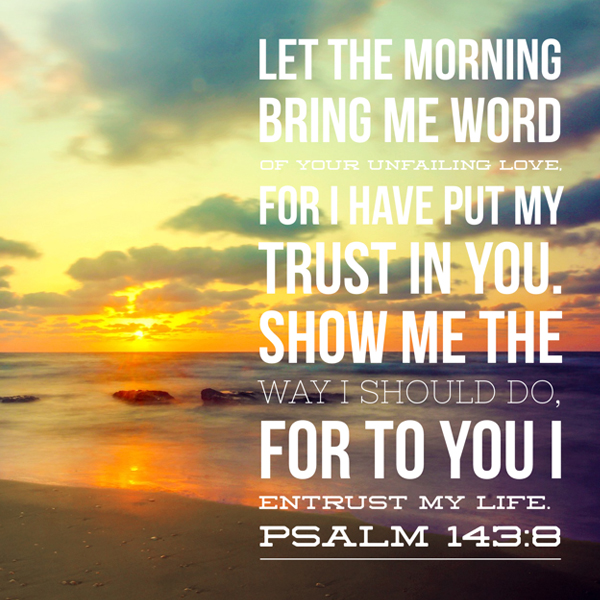 When I stare at the sun rising over the vast waters, I feel His presence and I know that He is real. I hear His Word resonate within me through the shining rays and everything feels good.
In the Storm.
This week is hard. We are talking about when our fears come true. Some of us spend all our time projecting unnecessary worry unto the next day, month, year. We perceive fears and what may happen to us. But sometimes our darkest fears happen. This week we are going to dig deep and Trillia will help us navigate what to do when a life-changing trial invades our lives. The scriptures are clear that not only does God have empathy for us, but He also walks alongside us when we face what we never wanted to face.
When we study God's Word, He shows us stories of real people in real storms. Take Job for example, He lost everything. Everything! He suffered loss upon loss upon loss. Job turned to God in all his pain and suffering and confusion. Job was human, of course, and his faith wavered and he complained but he still always turned back to God. At the end he even sings praise to God, "I know that you can do all things, and that no purpose of yours can be thwarted" (Job 42:2). But God was with Job the whole time even when Job didn't feel him. On John Piper's commentary of Job, he tells us to be reminded of these things:
Believe with all your heart in the absolute sovereignty of God. Pray that God would give you that conviction.
Believe with all your heart that everything He does is right and good. Pray that God will give you that assurance.
Repent of all the times you have questioned God or found fault with Him in the way He has treated you. Pray that God would humble you to see these murmurings as sinful.
Be satisfied with the holy will of God and do not murmur.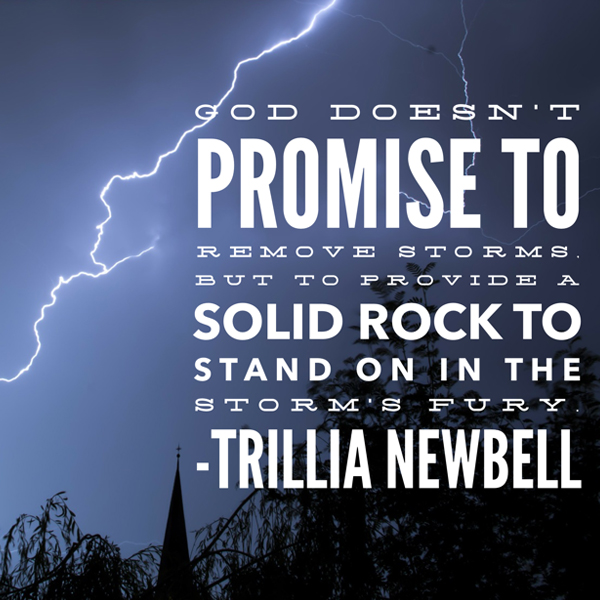 After the Storm.
What now? What do we do after we've wept, felt unbearable loss, loneliness, heaviness, sadness? You get up and you watch the sunrise and you remind yourself of everything that God was and is and is to come. In chapter 10 (optional reading), Trillia shares some of her heartache in losing a loved one and encourages us that we are not alone in this. She says, "The Scriptures call us to comfort with the comfort we've received. Jesus' pain and suffering where for a great purpose, and our pain and suffering serve a purpose as well." She urges us that the only thing TO do after the story is to feast on God and His Word. Because God is a generous and loving and compassionate God and provides His Spirit and His Son to comfort us (2 Corinthians 1:3-6).
No matter what storm we are going through, or will go through or just went through, nothing can separate us from the love of God and we can rest in that. He is for you. He is always with you. He loves you.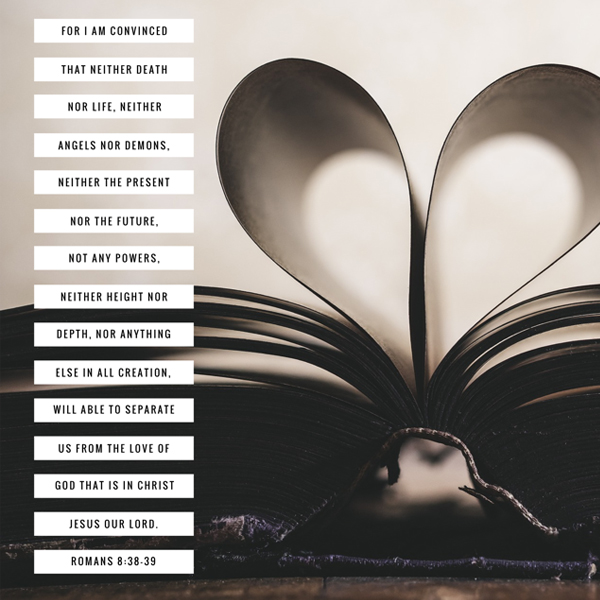 Before we watch Session 4: "When Your Fears Come True" HERE, let's think about a few things! I would love for you to share your thoughts, but as always, commenting is optional.            
1. When you think about your most difficult trial, what was one thing that you learned about God?
2. What verse do you cling to in the midst of storms?        
I will be praying for you this week as you work through the discussion questions for week 4 (Click HERE to download) and dig into God's Word. If your schedule allows read chapters 8 and 10 in the book or try a different activity from the DEEPER WALK section.