Women's Ministry is excited to be hosting another online Bible study! Amanda Henderlong will be serving as facilitator for "Fear and Faith" by Trillia Newbell.
Welcome!
I am so excited you made it to the first week of our Winter 2017 Online Bible Study, "Fear and Faith." I hope everyone had wonderful holidays and are ready to get back in the swing of things.  I wanted to tell you just a few things about myself and I would love if you would share a few things about yourself in the comment section below!
About Me:
I am a former elementary school teacher and a full-time mom (or domestic engineer as my husband calls it). We have a sweet little daughter, Kate, who is 15 months old and at an age where everything in her path brings her pure joy; tissue paper, dog leashes, baby dolls, hugging mannequins in stores, you name it! I'm originally from Michigan and miss the snow terribly but then March comes and I love living in the south. My parents live in China and we've been to visit twice. I love to travel and see the mysteries and glories of God's creation. I also love to cook and bake (and eat the end results)! I love coffee, reading, crafting and digital scrapbooking.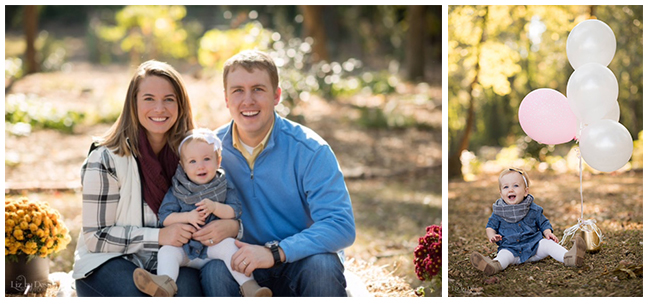 Why this study?
We live in a world where the news is nothing but horrific events and people defending themselves or throwing someone else under the bus. A world where how many "likes" you get on a picture determines your worth and a place where if you don't look or cook like Pinterest, you aren't good enough. I realized all of this together puts a lot of fear in our hearts! Fear of failure, of not meeting expectations, of not being enough. Fear paralyzes and hinders our faith. But we have a God who is strong enough to conquer those fears.
In "Fear and Faith," Trillia will encourage you with reflections on Scripture and her own story. She will show you Jesus, who was tempted like you in every way, including fear. She will show you the character of God and how it inspires faith. And she will show you real women who have walked the road of fear–or are still walking it–and how they found security in the Lord to be their strength. Whatever it is that you fear, you are not alone, nor are you without hope from the One who can replace your fear with faith in Him. I love the quote below from the book introduction…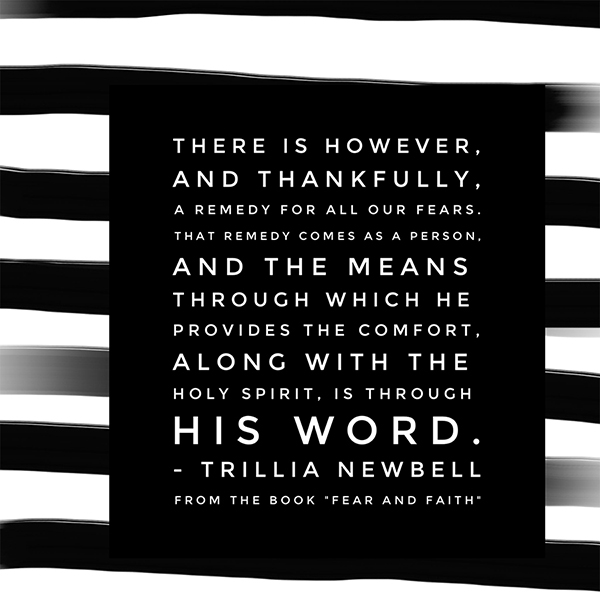 If you'd like to learn more about Trillia, click HERE!
What the study will look like:
First, each Monday morning you can read the blog posted here (and commenting is optional but very welcome!).
Second, you will watch the video segment with Trillia Newbell on Right Now Media. This week you will watch Session 1: Fear of Others. (if you do not have a Right Now Media account, click HERE to signup).
Third, you will want to print out the "Session 1 Handout" HERE and work through the discussion questions. Don't miss the section on the handout called "Bible exploration" where you'll be able to really dig into God's word!
Lastly, the section at the very end of your handout called "Deeper Walk" is a great addition to the study if your schedule allows for it! This includes reading a few chapters of her book, which is totally optional. If you would like to purchase her book, "Fear and Faith," click HERE.
Here is a downloadable printable for you to enjoy, keep and share as a reminder: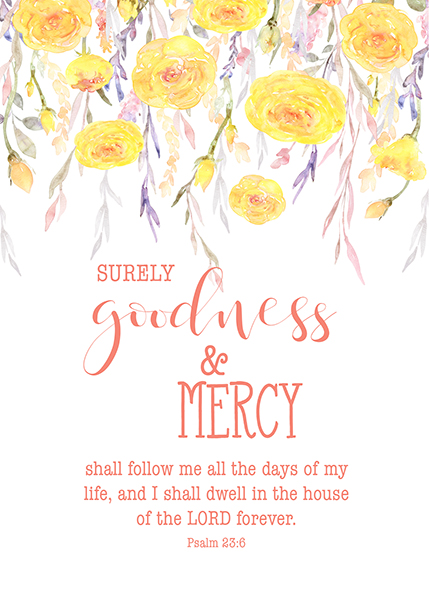 Click HERE to print 5×7 scripture printable
Your turn:
Each week, I will be asking questions, mostly from Trillia Newbell's resources. I would love if you'd be willing to be vulnerable and share your thoughts with us in the comment section below!
1. Tell me a bit about yourself!
2. What are some things you were afraid of as a child and what are some things that you are afraid of now?                      
3. When you feel fear creeping in, how do you combat it?