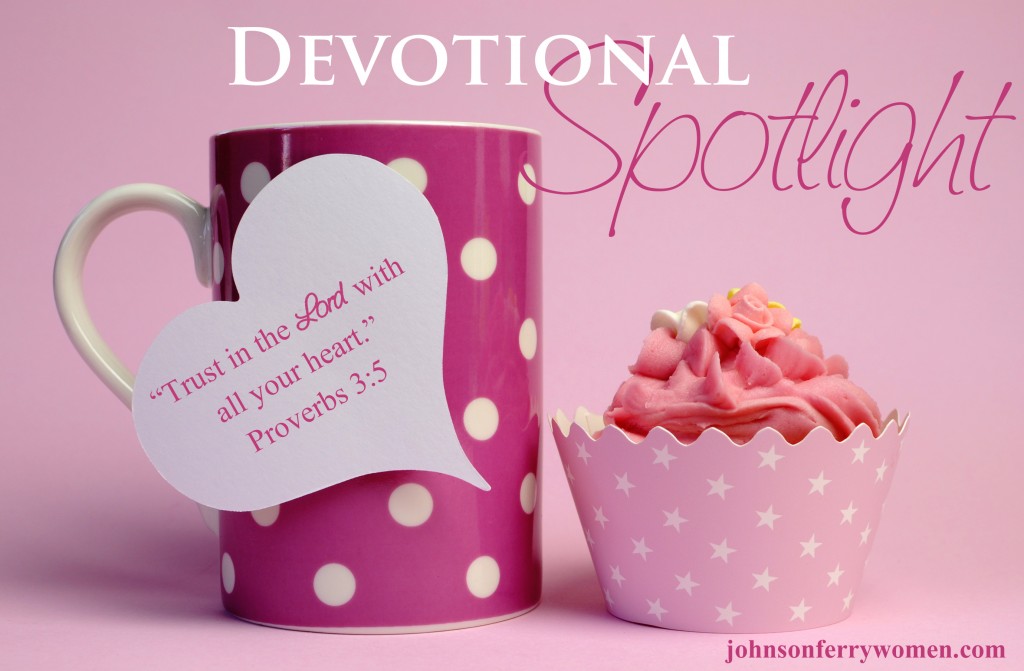 Each week we feature a devotional, book review or testimony ~ a "Devotional Spotlight", written by a woman in our ministry. May our prayer life be forever changed through reading Susan's devotional, "Now That's More Like It!"…
When I met Flonnie she was a lovely, joy-filled woman in her 80's.  She had beautiful silver hair carefully set each week by her beautician.  Her posture was one of dignity. Her quick smile and eager conversation showed her love for those around her.  I was glad to know her.   Alzheimer's had taken much of Flonnie's ability to think and reason; yet her infectious spirit and faith-filled life could not be dampened by disjointed ideas and random conversations.   As I sat with Flonnie, her daughter-in-law Kem shared with me a story that changed the way I want pray for my children. 
Flonnie and her husband married and lived in a small town on the Florida-Alabama line–Florala, Alabama.  To this day, it remains a one-stop town on the way to the Florida Panhandle, obscure by urban standards. From this humble location, God would change the world.  Flonnie and her husband began to pray that God would give them a son.  Their prayers went unanswered for many years.  In a time when there were no fertility doctors, they continued to seek the One who opens and closes the womb.  Twelve years later God chose to give them the desire of their hearts, a son who would attend Auburn University with dreams of becoming a lawyer. He was his parent's blessing and pride. 
While at Auburn, Al had a life-changing encounter with Jesus.  He surrendered his life to Christ, and God called him to full-time ministry.  Al knew he would have to share this career change with his faithful praying parents who had sacrificed to give him the privilege of a college education.  As he shared with Flonnie God's new direction for his life, her eyes filled with tears: 
"Son, from the day we starting asking God for children, we asked God to give us a son that would take the gospel to the WHOLE WORLD."
Al Jackson has faithfully served Lakeview Baptist Church in Auburn for 34 years, and his church distinguishes itself as one of the great sending churches.  Al has literally gone to the whole world to preach the gospel and thousands have been sent to the nations under his preaching–all because Flonnie shared God's heart for the each and every of the world.
She prayed to a limitless God, and she believed her children's highest success in life would be serving Him.
As I think about Flonnie's life and legacy, I wonder what my prayers for my children say about what I believe.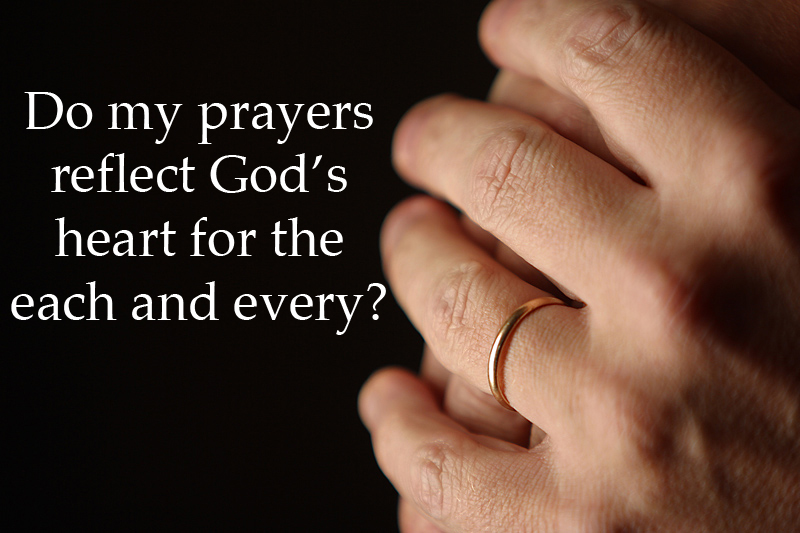 Do my prayers reflect that I am more concerned about my children's comfort than I am about their eternal significance? How big is my God? Am I willing to believe God even though it seems like He is turning a deaf ear? 
Sometimes when I finish going through my prayer requests for my daughters about upcoming tests, relational spats, SAT scores, college applications, daily habits, moral purity, protection from hurt and disappointment, it's like I hear God say "I love all your prayers, Susan. You can pray about anything, but REALLY?  I am the God of the universe, and this is the best you can come up with? Pray prayers that are as big as I am.  I don't need more good, happy, comfortable people.  I want world changers, people who would dare to usher in my Kingdom!"
When Flonnie would not give up on asking God for a son who would take the gospel to the whole world, I am sure that  instead of hearing God say "Really?", she felt God smile and say, "Now that's more like it!"
I want to pray more "Now that's more like it!" kind of prayers for Dorothy Grace, Lily, Anna, Phoebe and Lucy.
Would you like to join me daring to pray prayers that are as big as God is?