Let's recap last week ~ "Discontent"
There is something tossing in me today… I am unsettled.  It is a little windy today outside; refreshingly fall, but still… unsettling. 
Wind Chasing.  Sadly, I have done a lot of it in my life.  I have chased after things that I truly thought would matter, make me happy, fulfill me.  They didn't. 
Recently, Mike and I talked about our upcoming mission trip to the Dominican Republic (when you read this we will be there!)  We watched a video about Lily House and the amazing work they are doing to help rescue women and children from prostitution.  90% of women choose this path to simply feed their children.  Then there is the ministry in the dump.  Yes… the dump.  People collect plastic to fill bags as tall as they are to trade for 10 gallons of clean water.  Let's don't forget the orphans – most are not eligible for adoption. What does caring for them look like? 
Lily House Video
Last week I mentioned "Project 1" on page 64.   I spent some time reading Katie's blog.  It is the outpouring of a life devoted to Christ.  Inspiring.  Beautiful.  I mentioned that Katie's book was left for me.  It wasn't until that afternoon while I waited at the dentist with the girls that I had time to dive in.  When Jennie said God changed her life the night she read Katie's blog I believe it!  Tears began to swell in my eyes as I read about Katie's calling and compassion at age 18 for children in Uganda.  It was surreal to sit in a beautiful pediatric dental office where my girls have the choice of bubblegum, strawberry, mint, and 10 other toothpaste flavors, while reading about Katie bathing a little girl, in the closest home with clean water; first dripping water on her wrist (Katie's), then the child's, so she wouldn't be afraid.  I haven't finished this book, but the Lord is stirring in me. 
This isn't wind chasing stuff.  This isn't, where are we going to eat out, I don't have anything to wear, I want biscuits not corn muffins.  When I was made for so much more why do I chase after the wind…
I hope God is stirring in your heart something more… Let's throw out all this stuff that makes us stuck!  Let's go to war with the soul-sickening sin- the stuff that is hidden, sneaky, easy to pack in a box and put on the shelf and pretend isn't there.  Let's not miss the most important thing… Jesus.  Let's not miss out on what He made us for.  Search for it.  Dig for it.  Live for it.
This week ~"Scared"
Fear.  There is a word that will stop me in my path.  It is a struggle for me, for a lot of us.  I love how Jennie describes it on page 72, I totally identify…
That is my brain.  My brain is a Sit 'N Spin.  Fear, anxiety and worry – they plague me.  I sit and spin… 
We worry about the things we most love.  I spin and I worry about the things that matter most to me.
From the silliness of not accepting year after year the invitation of a high school friend to go to a haunted house, to the real fear of being sold out to God. Fear enters my life.  Yes, I said it, sold out to God… 
I am sure it is obvious at this point, the Dominican Republic has a special place in my heart.  When Mike came home from his first trip there I knew God was stirring in his heart a desire to serve here.  The next year when the girls and I joined him I felt it too.  We were asked to start praying about leaving everything here and moving our family to the DR.  Wow!  How awesome… and then it hit me.  This wasn't going to be a week-long trip.  I was truly struggling with whether God was calling us to become missionaries.  It was really hard to pray essentially "anything."  I was going to have to give up everything.  The idols in my life that I had put in a pretty box, were being torn open and glaring at me – and by worldly standards they were "good" things.  But I don't want to live by worldly standards.   This was a refining process and we prayed for months and weren't getting clear answers. 
Not every fear is this dramatic, but when we are experiencing fear, it is consuming. 
Fear is real. Fear can take hold of us in ways nothing else can.  Fear can take us captive so that we are useless to the Kingdom of God.
Fear.  It is a battle we fight.  But, do we have to?  What if we truly trusted God? What if we really took Him at His word?  What if we let Him fight for us?  What if His love really is enough…
God has not called us to be full-time missionaries in another country (right now).   He made it clear that our mission field is where we live.  I had to get to the point though, where I was willing to obey.  I had a choice – let fear hold me back from the possible calling that God created me for, or obey.  Was I going to live for here and now, or eternity?
"Do not worry about tomorrow, for tomorrow will worry about itself. Each day has enough trouble of its own."  (Matthew 6:34)
God is already in our tomorrows… may you release your fears to our amazing Father this week.  May the Holy Spirit continue to work in and through us, making us more like Christ until the day of His return!
Two Questions…
1. Dream about what you would do if you had no fear.  What would that look like for you?
2. Does your thought life feel out of your control? Talk about it.
3. Our greatest fears often reveal our idols. What are you most afraid of?
BLESSED LOVE ~
Anne

(Click here for printable study guide)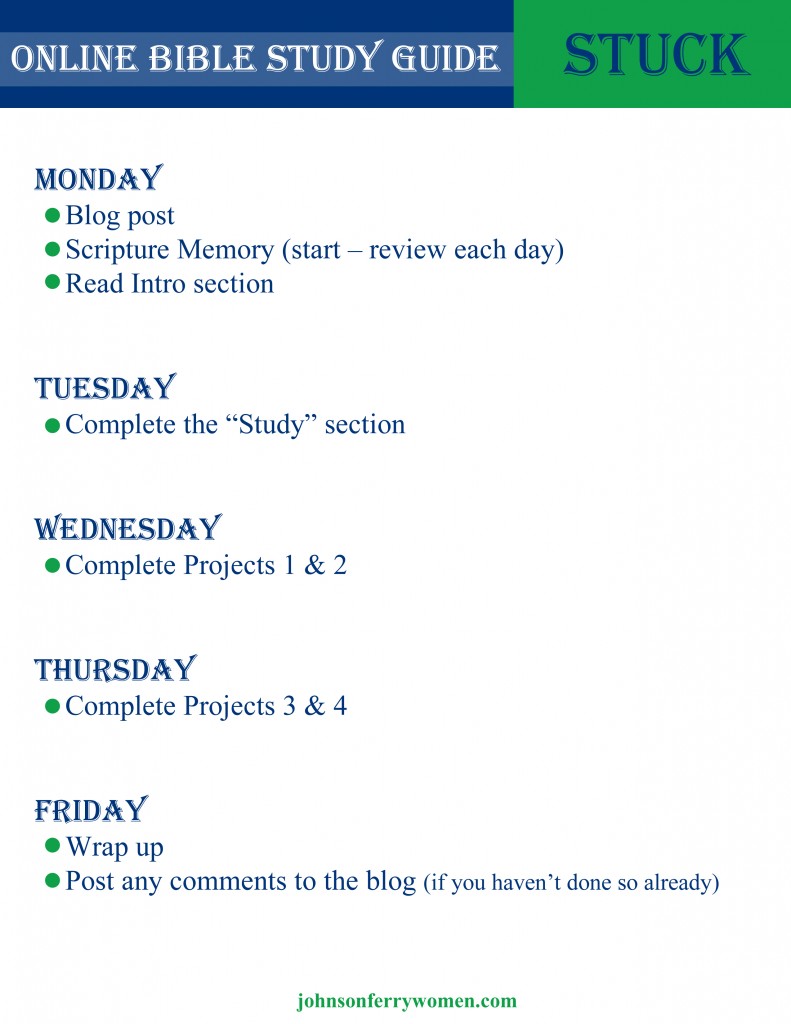 Below is our scripture printable for this week ~ Matthew 6:34, "Therefore do not worry about tomorrow, for tomorrow will worry about itself. Each day has enough trouble of it's own." I encourage you to print it out and memorize it by heart.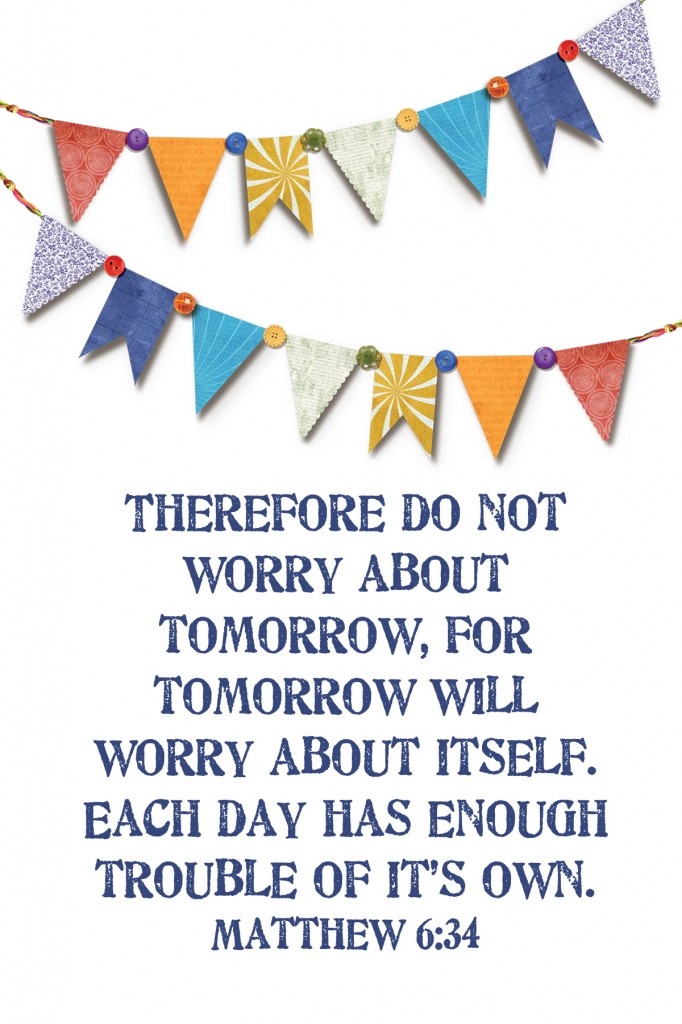 Click here for your Scripture Printable (formatted for 4×6 frame)