Our Women's Ministry E-brochure offers a convenient way to invite friends to join you for Bible Study via Facebook, Twitter and Email in just 4 easy steps!
1. Click on the e-brochure located at the right sidebar: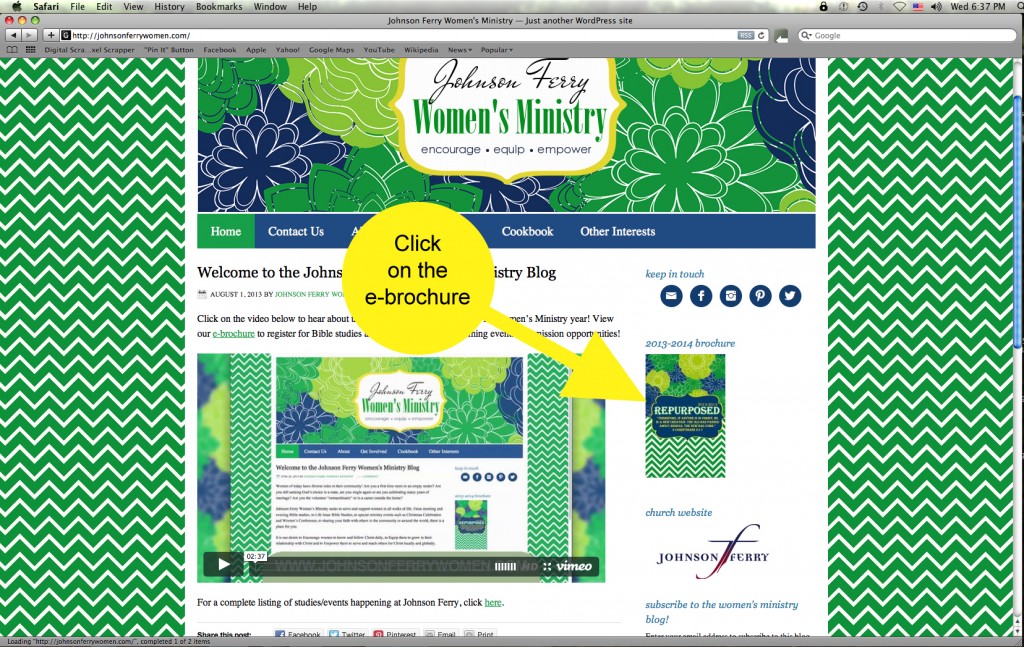 2. Once the e-brochure has loaded, turn to the study you would like to "share":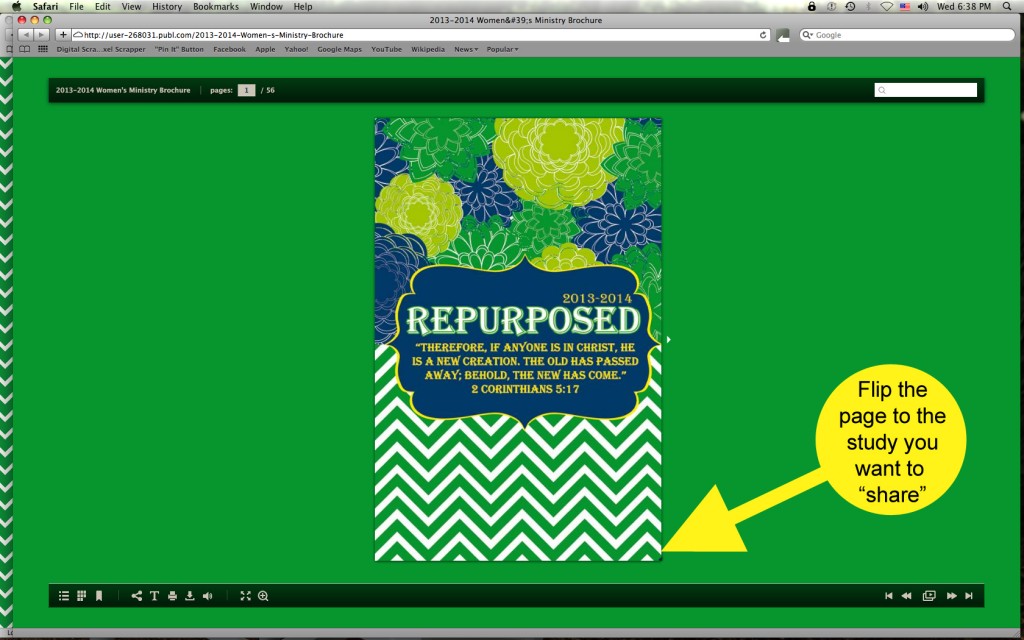 3. Click on the "share this" button: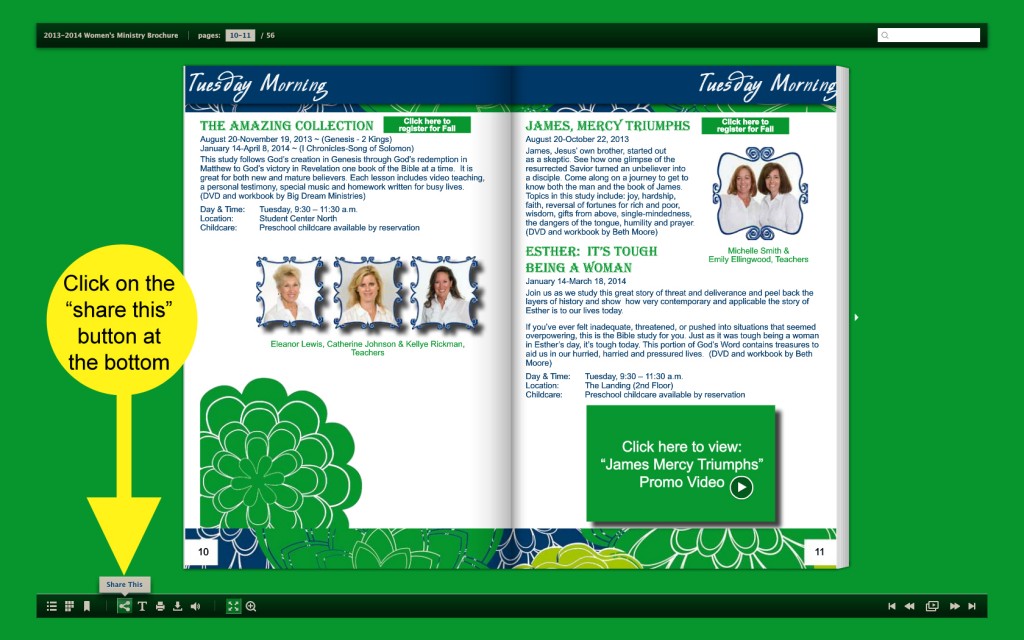 4. You will then have the opportunity to choose how to "share"/invite a friend to Bible study. You can click on the Facebook, Twitter or Email icon: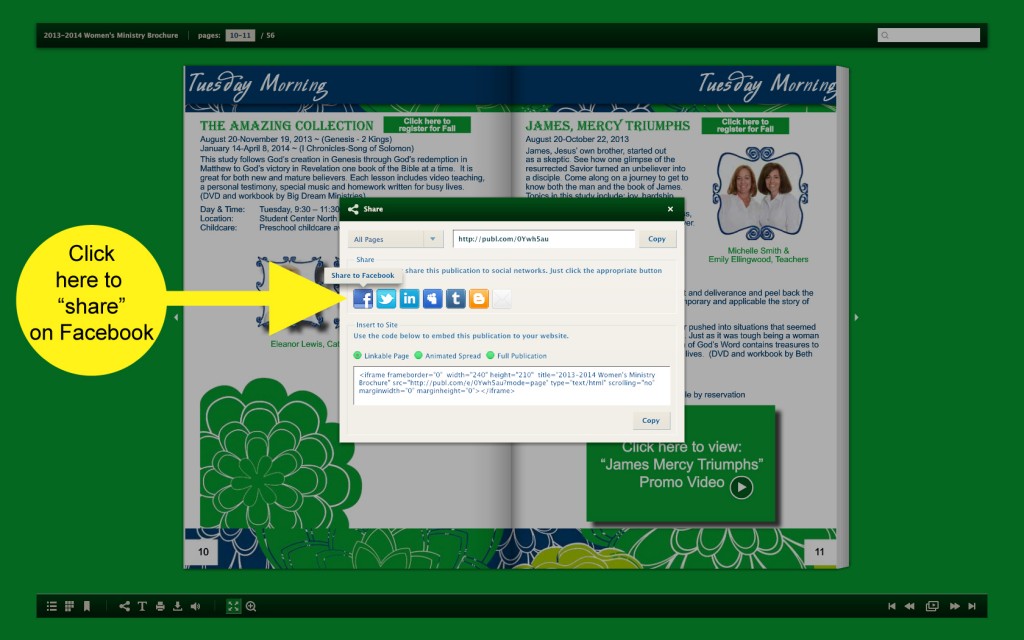 ***If sharing on Facebook and Twitter, you will be able to add a message to be shown on your Facebook timeline or Twitter feed.
FACEBOOK: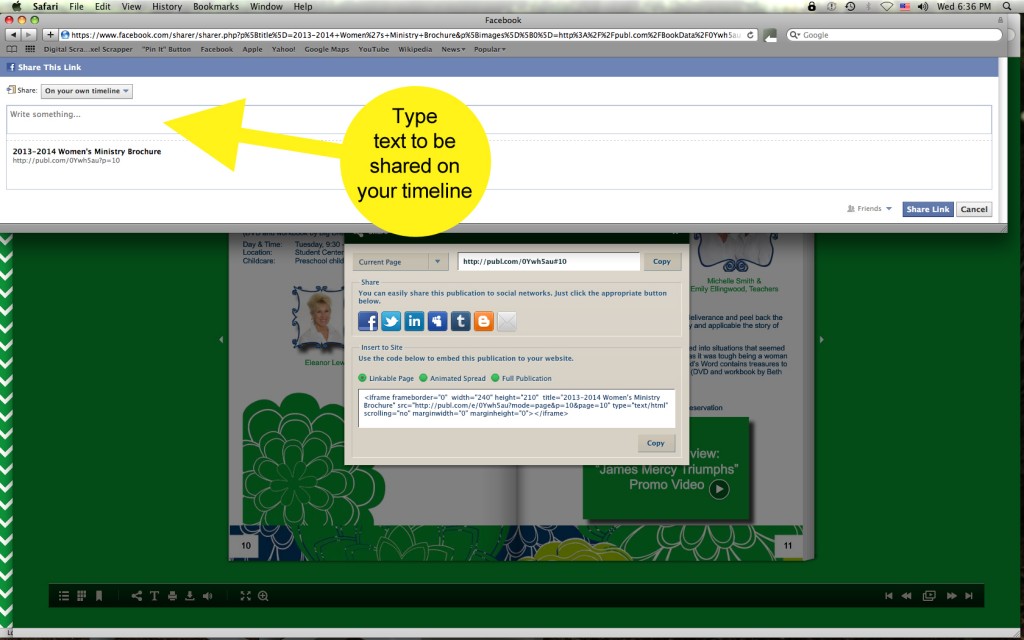 TWITTER: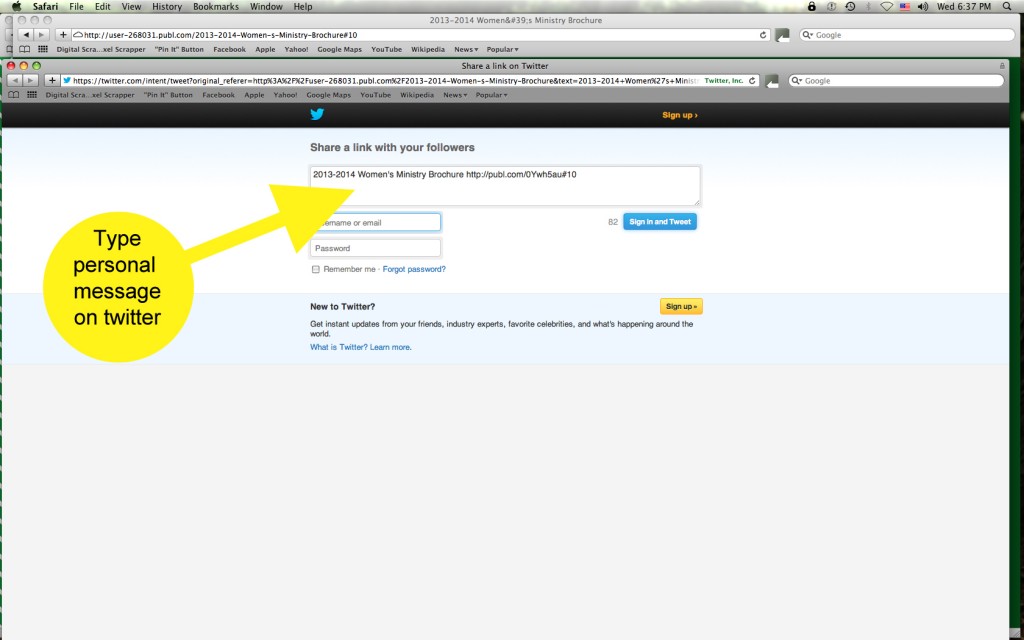 We are excited that "Chocolate and Coffee ~ Bible Study Kick-off" (August 20-21) is just 2 weeks away! Who are you going to invite to join you for Bible Study?!